Temple Opening Hours
Summer: April to October
Winter: November to March
Snana
04.00 am
05.00 am
Opens for devotees
04.30 am
05.30 am
Closed for Bhog
12.00 - 12.30 pm
12.00 - 12.30 pm
Evening Arati
08.00 pm
07.30 pm
Temple closes
10.00 pm
09.30 pm
Sankranti: Temple opens at 1.00 am;
Sunday: Temple opens at 3.00 am
Langar - breakfast
06.00 - 07.00 am
07.0800 am
Langar - Noon
12.00 - 2.00 pm
12.00 - 2.00 pm
Langar - Evening
08.30 - 10.30 pm
07.30 - 09.30 pm
Please note that the Deputy Commissioner, Una District has passed the following orders to help maintain law and order during the Navaratri celebrations.

No langars allowed within a radius of 300 metres from the Temple. Coconut offerings, polythene bags are not allowed either.

As a noise pollution control measure, only the Temple Trust loudspeakers will be allowed. Playing of brass bands, drums and chimta is prohibited. Carrying of firearms is not allowed except by the relevant security staff.

********

Some Tips for Devotees

It is customary to cover your head with a handkerchief, shawl or cap while you are in the temple. Please dress in a conservative manner. Adults are expected to wear ankle-length clothing.

Please leave your shoes and other leather items (e.g. wallet or belt) outside the temple. An attendant will look after
them.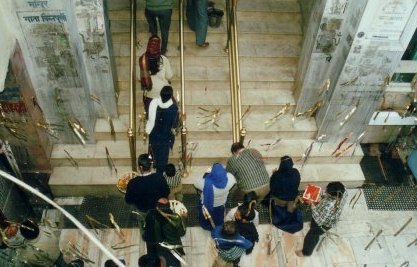 Smoking, chewing paan, gambling or playing cards is not allowed in the temple. Please refrain from entering the temple if you have eaten meat or have consumed alcohol or other intoxicating drinks.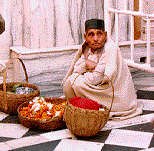 It is extremely impolite to point you feet towards the deities while sitting or lying down in the temple.
Please behave in a courteous manner towards the other devotees. Do not shout or make unnecessary noise in the temple bhavan.


If you wish to make a donation, please put it in the hundi or daan-patra which is so marked. Please donot hand it over to any unauthorized person.



Please help us maintain a healthy and clean environment. Please put rubbish in the bins placed for this purpose.